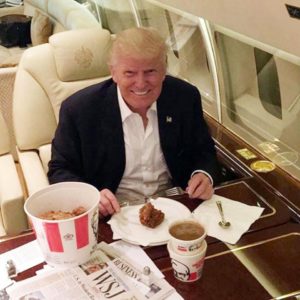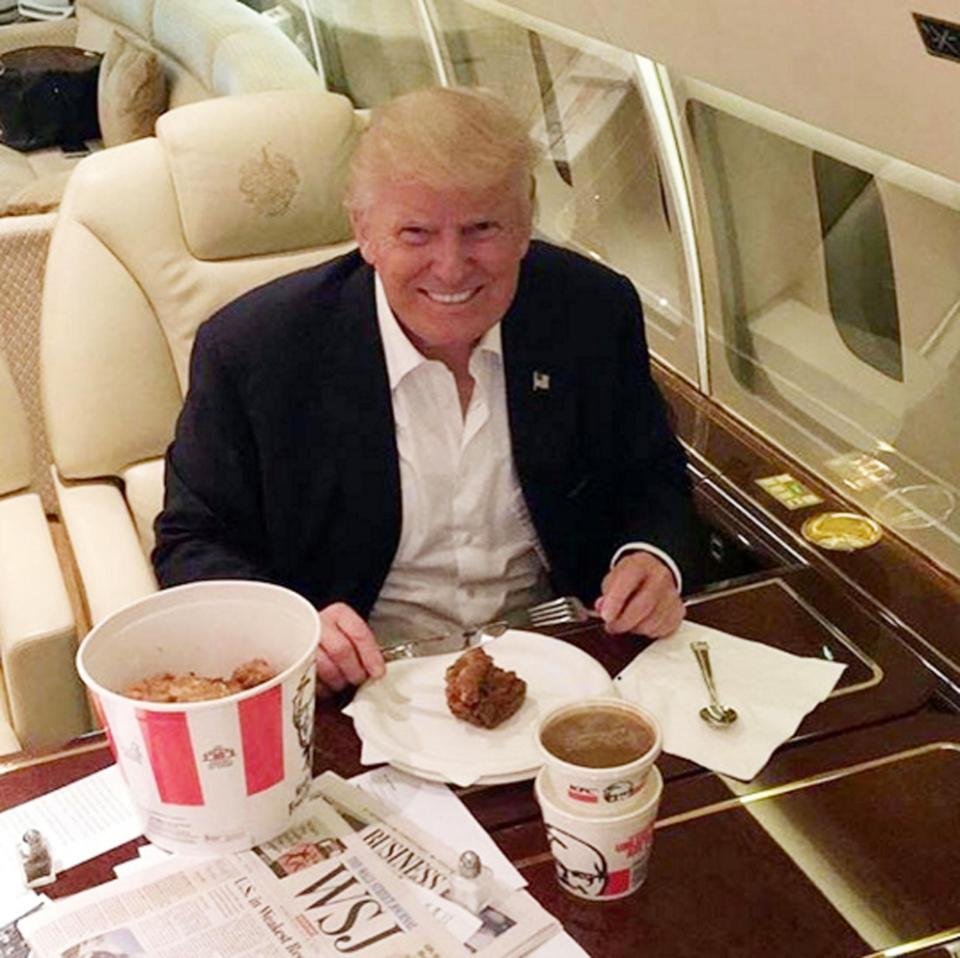 President Trump believes people, like batteries, have a finite amount of energy to expend in their lifetimes. Exercise, therefore, can actually be detrimental to one's health — a notion substantiated misguidedly in Trump's mind by examples of friends his age who face hip and knee replacement procedures after lifetimes of regular exercise.
President Trump's thinking runs counter to decades of scientific research that says regular exercise can reduce the risk of heart disease and diabetes. But I suppose he has good reasons for ignoring science in this case. He still eats junk food regularly, sleeps 3-4 hours a night, and counts golf and Trump rallies as his only forms of exercise, yet he's still alive and very much kicking (and whining about the main stream media).
Ladies and gentlemen, the president of the United States of America.