I woke up Sunday morning in Waco a little later than planned. And I did too much lazing in bed watching TV before going down for the complimentary breakfast.
Tea is an important morning ritual for me, but I've learned to be flexible when on the road. I don't bring my own tea unless my hotel room or suite has a kitchenette with stove. If you can't control the water temperature, there's no point in wasting your own tea.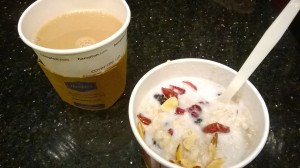 So I grabbed a Bigelow English Teatime packet, plopped in into a paper cup and brewed with hot water from the beverage station dispenser. It served its caffeine delivery purpose well. For breakfast, I had oatmeal with almonds, cranberries and milk.
After I longer-than-necessary (but enjoyable) shower, I was ready to hit the road. Unfortunately, it was already 9:00 am. The day was quickly getting away from me.
To make matters worse, there were major construction projects extending from just south of Waco all the way through Belton. In Round Rock, I cut over to MoPac and headed straight for Deep Eddy Pool. It must have been approaching 90 degrees already.
My wallet was cashless, which precluded admittance. I had to use an ATM at the gas station up the hill. Finally, I'd get to take the refreshing dip I'd been looking forward to.
In the bathroom mirror, I caught a disappointing reflection of myself with a protruding belly. Perhaps it was a combination of the oatmeal I had for breakfast and a missed elimination opportunity. Or maybe it's a sign I should be exercising more.
The water temperature in Deep Eddy Pool is slightly warmer than the water in Barton Springs Pool (both cold spring sourced), but still cold and refreshing. By the time I got there at around 11:00 am, it was crowed.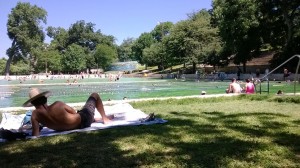 After a quick dip, I found a shaded spot to relax. What a treasure this place is.
I left after about an hour and headed to Verts, where I had a snack-sized chicken kebap (a Turkish seasoned chicken sandwich, inspired by a type of street food popular in Germany) and an order of fries (unnecessary). Verts is quickly expanding to other Texas cities, including Dallas.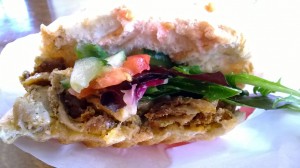 Then I checked into my home away from home: the Hampton Inn Austin-NW/Arboretum. After a failed attempt at napping, I phoned my friend Rachel.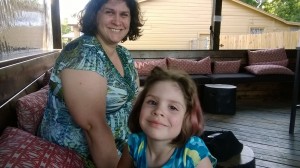 Rachel and I met at Thunderbird Coffee and jawed about old times and parenthood while Rachel's daughter, Jessica, kept herself entertained.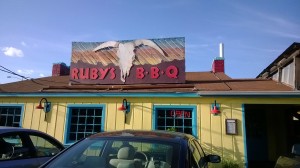 The conversation continued, with the addition of Rachel's husband, at Ruby's BBQ on Guadalupe and 29th, home to some of the best brisket and BBQ side dishes around. Rachel was impressed with their curry coleslaw.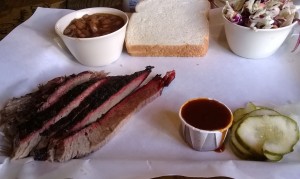 We said goodbye and I headed north on Guadalupe and eventually cut over toBurnet Road and drove through my old neighborhood. I pulled into the parking lot of the Walmart (where the old Northcross Mall stood) that so many people opposed before construction began in 2008 or 2009.
In the end, the Walmart worked out well because it brought with it a bustling shopping center with several restaurant choices to an otherwise dead retail zone. I hit up Yogurtland before heading back to the hotel. Tomorrow, I'd be heading back to Dallas.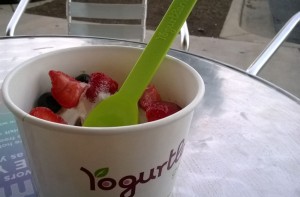 It was only about 10:30 pm — early by most peoples' standards. But this was an introvert's getaway, so I curled up under the sheets, watched some cable TV, then went to sleep.
Introvert's Travelogue Part One